Worlds Best Ionized WATER System
The first water ionizer capable of creating therapeutic levels of molecular hydrogen at any ph LEVEL, protecting cells and tissues from oxidative damage. Unlike other molecules hydrogencan cross cell membranes and target sub-cellular structures, including the mitochondria of each cell.
"Tyent water along with all of its other benefits, neutralizes free radicals in a very effective manner."One of the important features of drinking Tyent Water is the high ORP quotient, that is the oxidation reduction potential and the power the water has to go into your body and neutralize free radicals.
-ORP Levels – Up to -1150*
pH Levels – 1.7-12.5*
Fill Your Glass With Alkaline Hydrogen-rich Ionized Water.  Are You Ready To Experience More Energy, Better Focus, Immune Support, Better Hydration,  Advanced Detox Effect,  Anti Aging Results,  Anti-oxidant Rich Protection, Increased Performance." 
*Get the best alkaline and ionized water at home with Tyent USA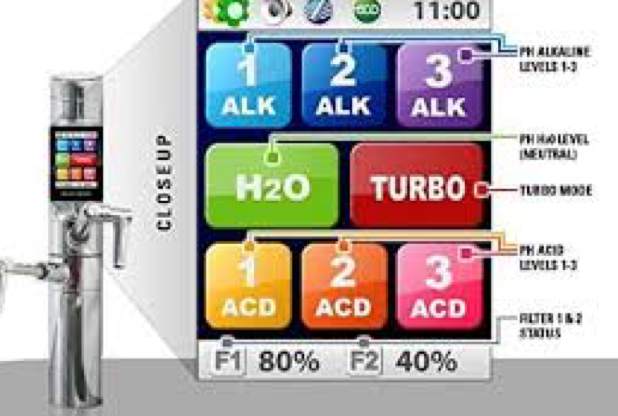 Water Ionizers.
Call or email me personally for additional discounts you don't want to miss! Comes with a Lifetime Guarantee!!
UCE – 13 MODEL
Xtreme Molecular Hydrogen Boost – Pre-fitted with maximum amperage to give you the highest levels of antioxidants from molecular hydrogen
Jog Dial Control – Provides simplistic and convenient navigation through your ionizer interface
13 Platinum-Coated Titanium Solid/Mesh Hybrid Plates – Maximum electrolysis capacity provides you with the freshest and healthiest alkaline water
Upgraded 7th Generation SMPS Plus© Power Supply With Water By Design – TM Enables you to customize your source water to get the exact pH you desire, with the healthiest antioxidant-rich benefits
Automatic Cleaning – Automatically cleans your ionizer plates when needed
Smartphone Inspired – Graphical User Interface With Full Color LCD Touchscreen Easy-to-see touchscreen is modern and makes using your ionizer simple
Breathtaking Appeal – So smart and stylish! The UCE looks great in any style kitchen!
Streamlined – Saves you tons of counter space
Dual DialipureTM Filters With .01 Micron Filtration – Advanced filtration removes over 200 dangerous contaminants from your tap water

Front-Load Filter Access With Easy-Touch Reset – Saves you time when changing your filters

Water Cell – Solid/Mesh Hybrid Medical Grade, Strengthened Titanium Plates-dipped multiple times in platinum. World?s Largest and Most-Effective Plates (Water Cell)!
Faucet Size – 1.97(W) x 13.5?(H)
Ionizer Size – 11.81(W) x 5.31?(D) x 13.98?(H) More Compact and Slim Design to Save You Space Under Your Counter!
Surface Area – 455 Square Inches
-ORP Levels – Up to -1150*
pH Levels – 1.7-12.5*
Machine Case Color (Under the Sink) – Black Case with Stainless Steel Front. Luxurious Black Matte and Real Stainless Front!
Source Water Tube Connection – Connections on the Top of the Ionizer. Quicker, Easier and More Convenient Connections!
Faucet Connecton Cable – DP (HDMI) Cable Type from the Front of the Ionizer. Easy and Excellent Connection with Increased Safety and Durability!
Filters – Dual DialipureTM Filters with Ultra .01 Micron Filtration Technology. Tyent's Patented Specialized Filter Installation is Quick and Easy
Cleaning – Self-cleaning
Amps and Power Supply – 10 Amps Advanced SMPS Plus®
Bonus Features – Xtreme Molecular Hydrogen Boost, Jog Dial Control, Very Small Footprint, Advanced Connector Design for Faster and Safer Hookup, Worlds Largest Water Cell, Patented Front-Load Filter Installation.